Post from
04-16-2012
Big shout out to It's About Tea from Brandon Manitoba Canada. Their site is
www.itsabouttea.ca
they can be found here:
Address:
728 - 18th Street,
Brandon, MB,
Now onto the tea.
6.8g in Dayi gaiwan 80c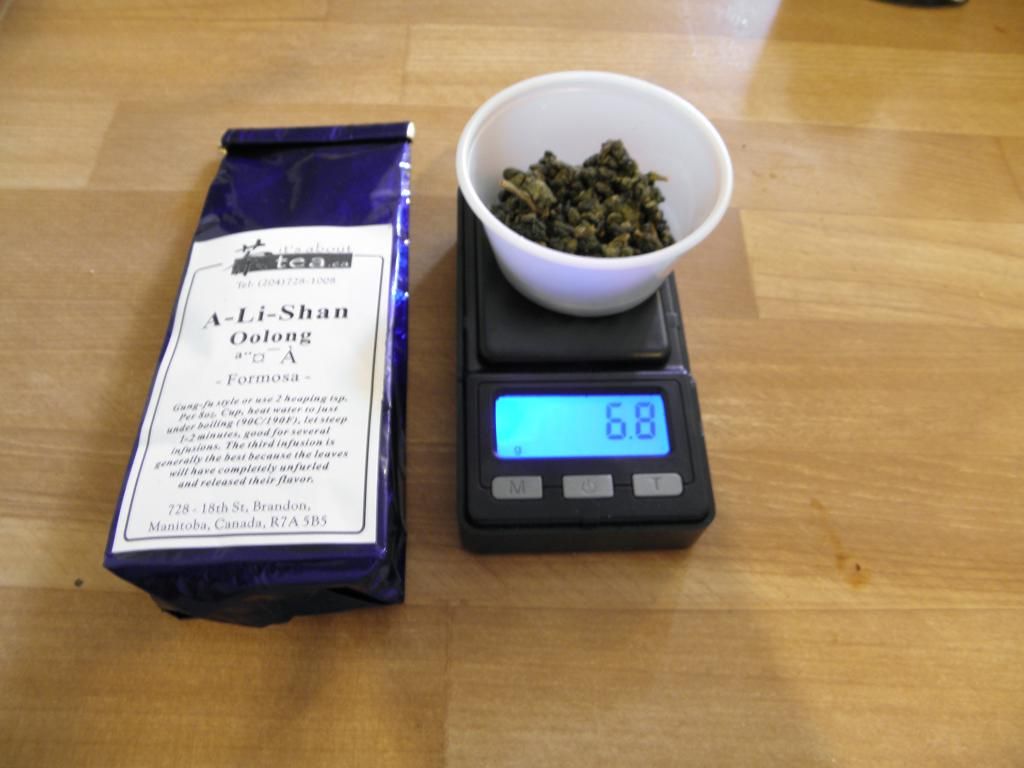 1st infusion. 85c 2 min: color: pale green aroma: light vegital and toasted bread taste: lightly grassy no astringency slight tingle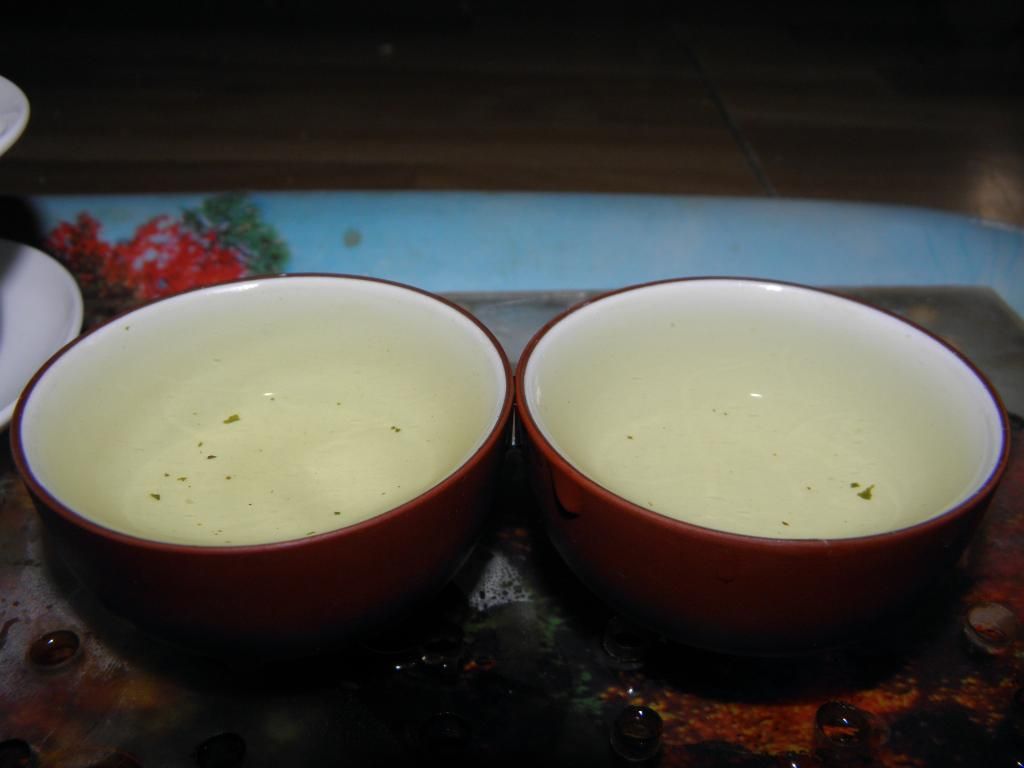 2nd infusion 1:30s color medium pale green taste: astringent grassy-ness with hints of nuts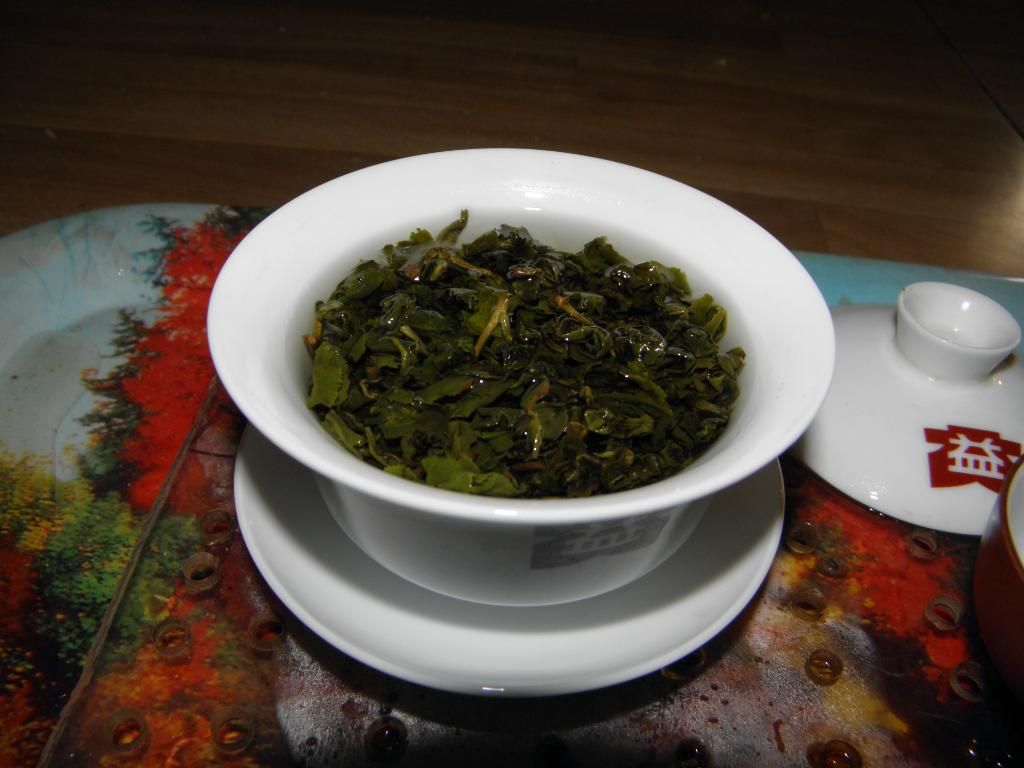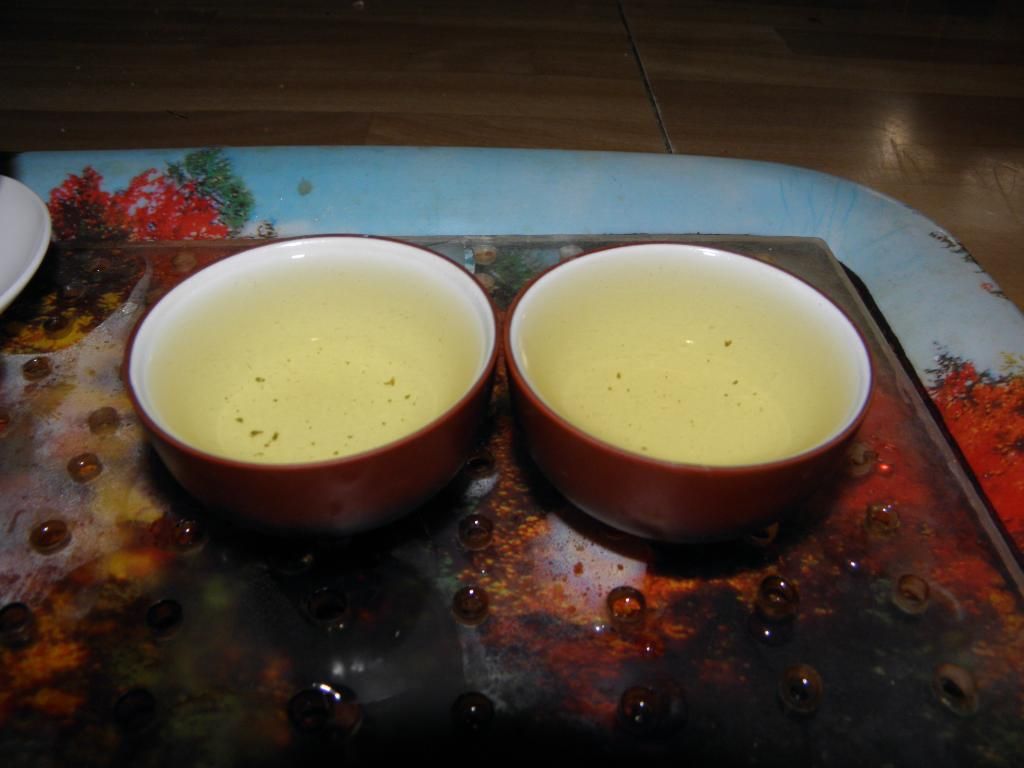 3rd infusion 90c 1m color pale green taste: light astringency and nutty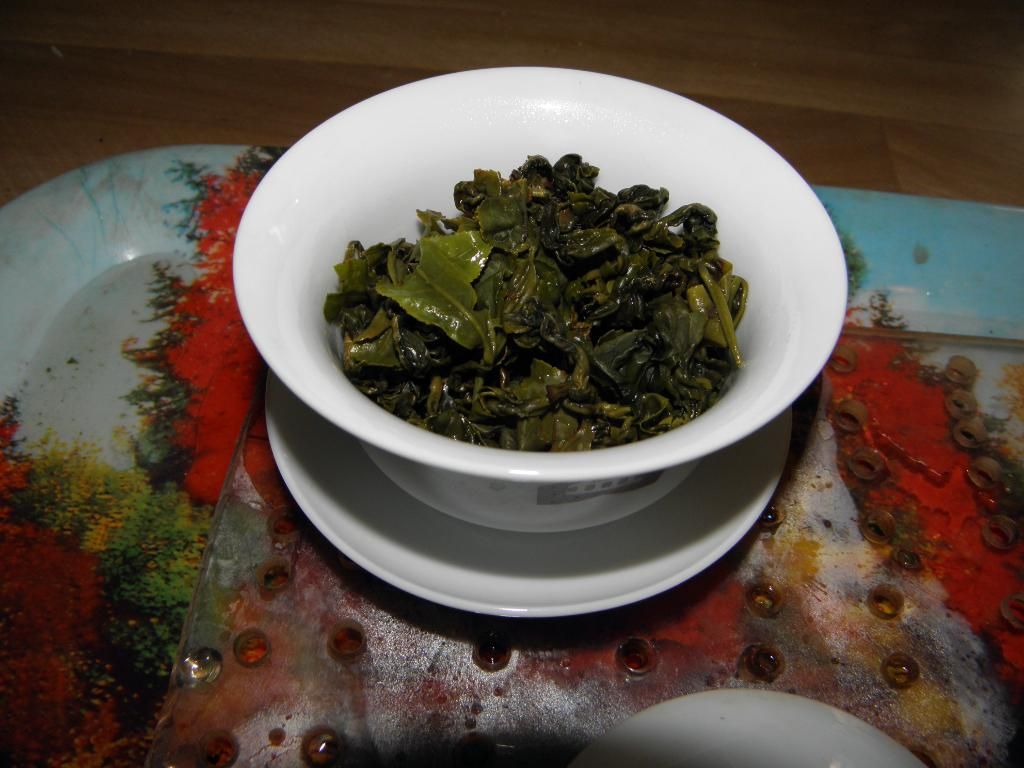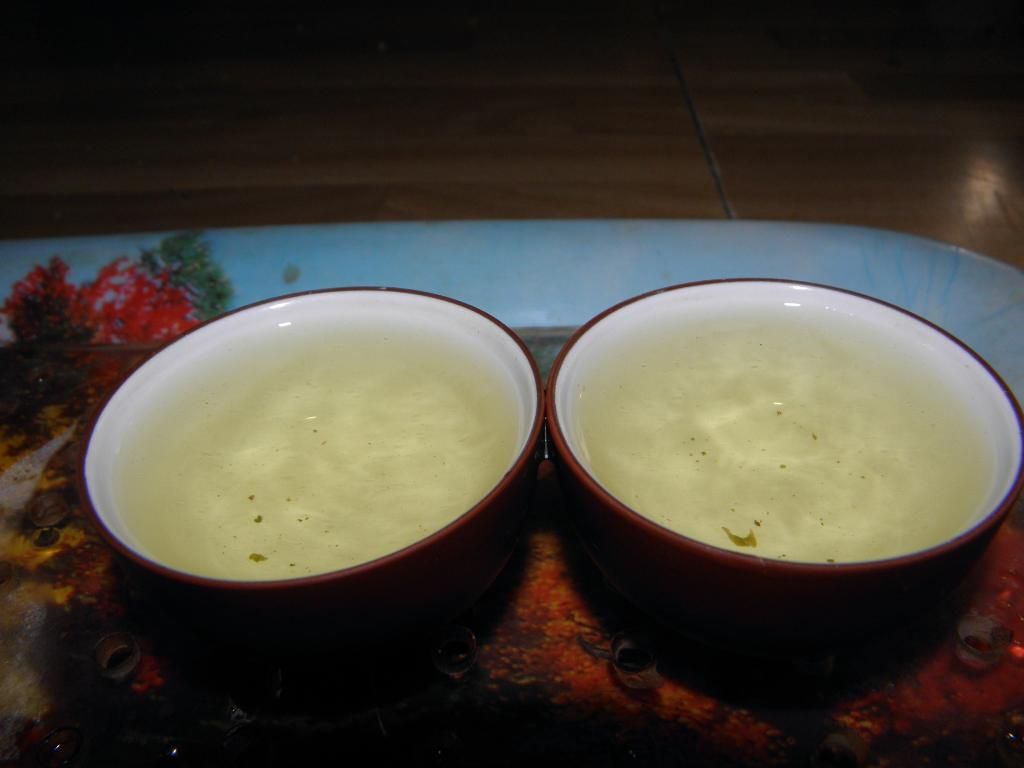 4th infusion 1:30s nuttiness has dominated.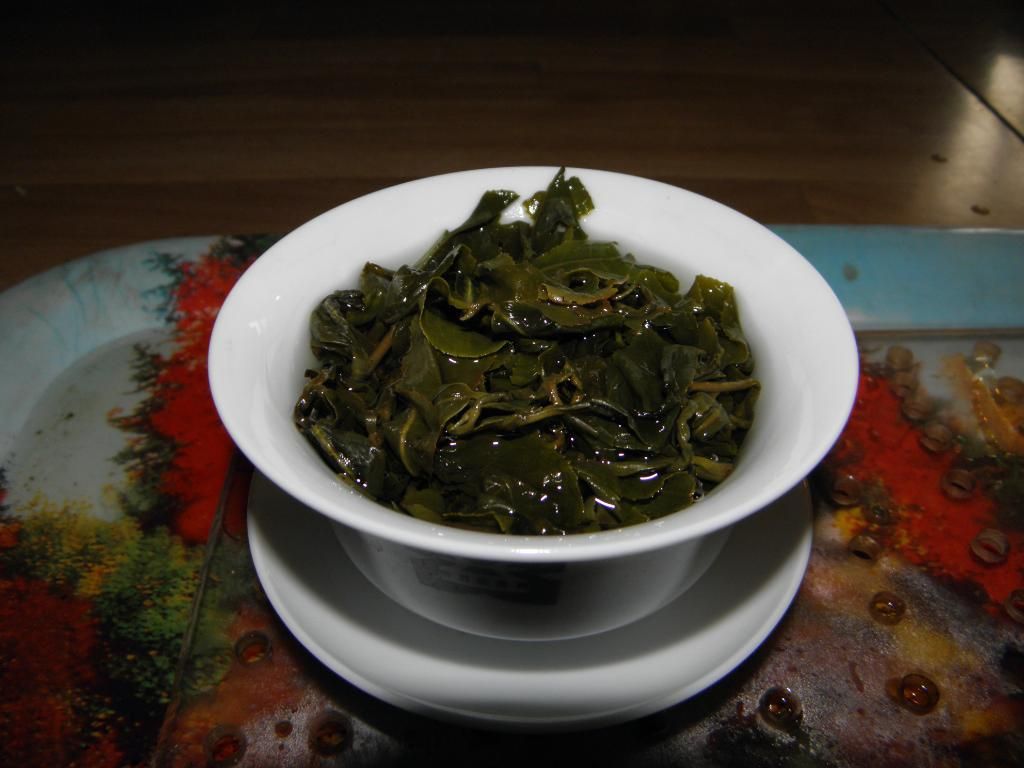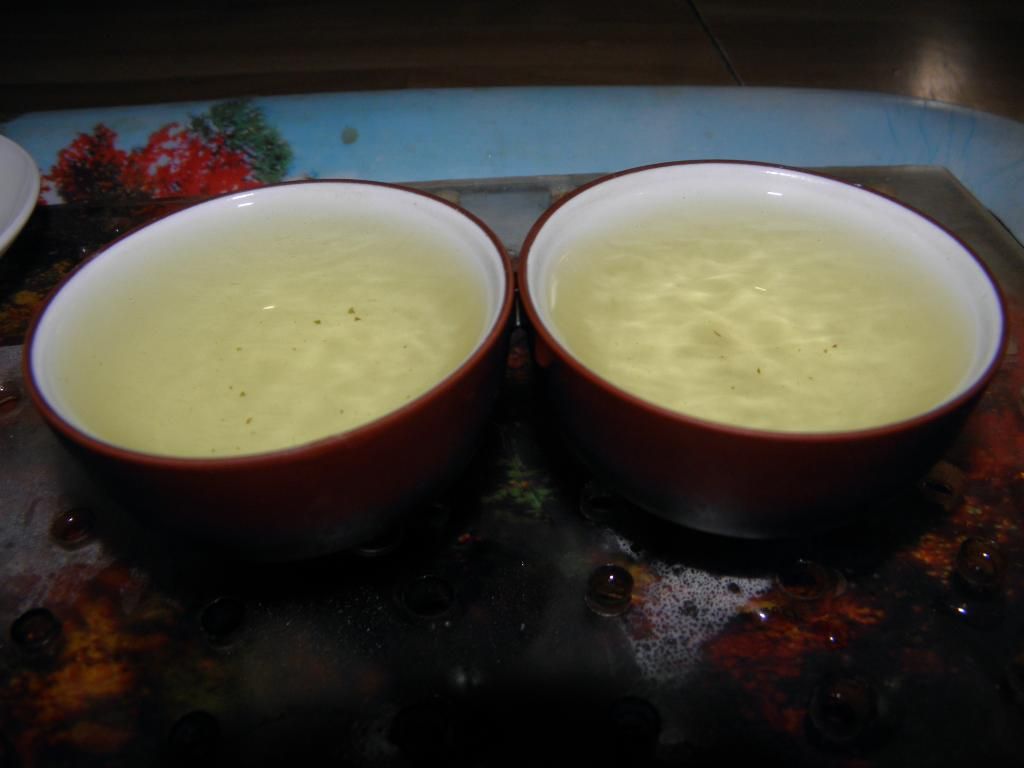 nice leaves
and my current setup.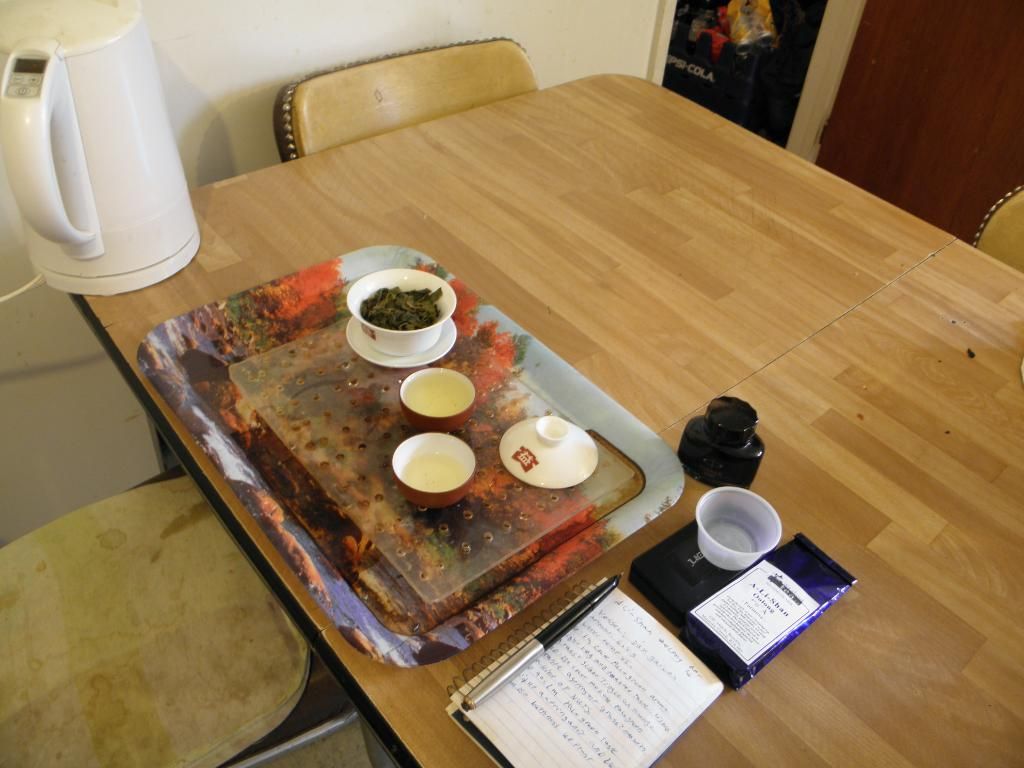 yes its a parker 51 and my writing is horrible